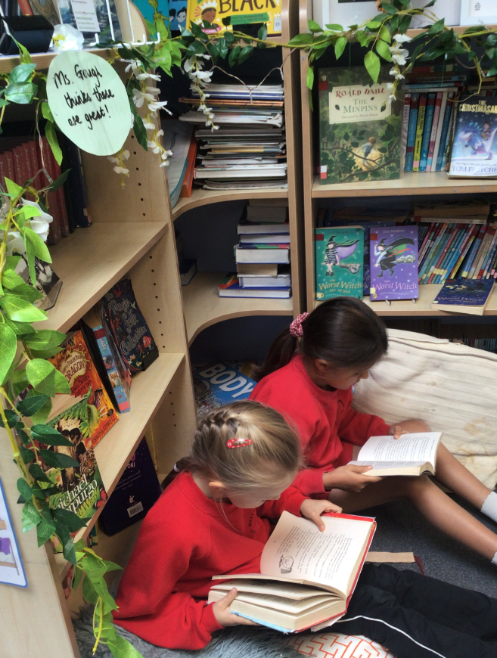 We have an exciting few weeks ahead of us and it is time for our annual sponsored readathon. Every year, pupils at WFJS ask and want more time to read at school. So, this year, children will be working together in the classes to try to read the greatest total of books across two weeks. We will also be asking children to be sponsored to read per book. The size of the books does not matter; it could be a short story, a magazine, a comic, a cookbook, a newspaper, or a whole book. If your child is a particularly confident and fast reader, perhaps encourage them to read chapter books or you may be out of pocket! During the two weeks readathon, we will be tracking the class totals in the classroom. Children will be awarded certificates for each milestone reached. This will be for their 1st complete book, their 5th, 10th etc.
As an added bonus, two classes will win an extra playtime for having the highest number of books read, or the highest total of funds raised. During the two weeks, staff will be reading short stories to children in assemblies, having extra library slots and getting more independent reading slots during the day. Additionally, adults will be completing guest reading sessions at lunchtime (weather permitting).Children will come home with a sponsorship form the week commencing the 19th June 2023. Once the readathon is complete, please can funds be collected and paid via our usual payment system Scopay or cash in a named envelope can be brought in.
We are hoping to use the sponsorship money to buy an audible account for the school, to help children enjoy audio books whilst in the library and to help access different texts on the Chromebooks to continue developing our library space.
We hope it will be a really exciting two weeks and we look forward to the 2023 Readathon.