Encourage your child to take part in our Readathon Challenge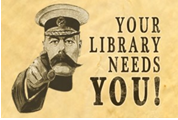 9 November 2021
Our Readathon Challenge launched on Monday 8th November and will continue for three weeks, finishing on Friday 26th November 2021.
We are challenging your child to read as much as they can, get sponsored and help use create a new library space for all!
Sponsorship money can be collected by parents and donated on Scopay under "Readathon Sponsorship 2021" All sponsorship money be paid by Friday 10th December.
For more information and the sponsorship form see below.
Readathon 2021