WFIS and WFJS PTA Fireworks Night - Sunday 6th November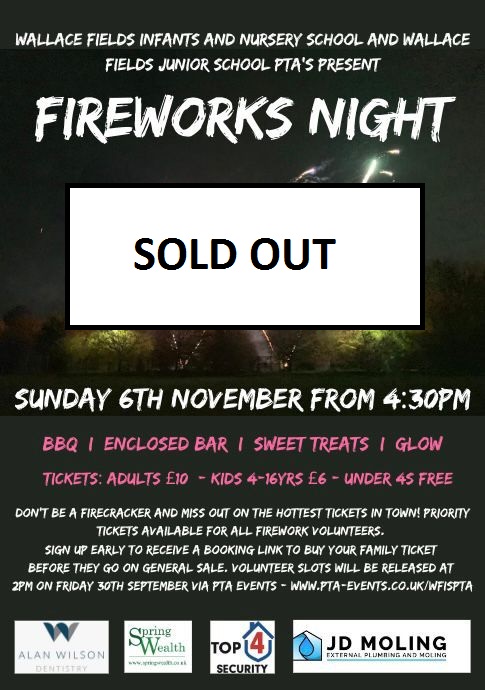 4 November 2022
We can't wait to welcome all ticket holders to the WFIS & WFJS PTA Fireworks night this Sunday!
Grab your wellies and come along early to enjoy some food, drinks, glow sticks and sweet treats. Gates will open at the infant school at 16:30.
Tickets to the event sold out within 15 minutes after they went on sale. No tickets will be sold on the gate.
There is limited parking and all access roads must be kept clear, so please come by foot if you can. We ask that no one brings their own seating, fireworks, pets or sparklers. These will not be permitted onsite. Please park all scooters and bikes in the scooter park at the front of the Infant school to ensure there is enough free flowing space as possible.