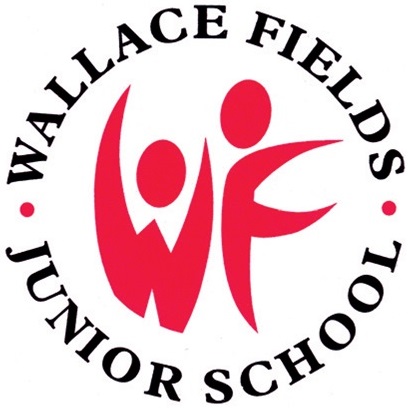 We are you sure your child is excited about coming back to Wallace Fields Junior School on Monday 5th September 2022. We thought it would be useful to send a few reminders.
Pick up and Drop Off
We look forward to seeing all children between 8.40am and 8.50am every day. Finish times will continue to be staggered with Year 5 & 6 being collected at 3.20pm, Year 4 at 3.25pm and Year 3 at 3.30pm. Year 5 & 6 children may walk home alone at 3.20pm though parents/carers must complete the form attached separately. Year 6 children given permission last year when in Year 5, will not be required to complete another form as it will carry forward. This form transfers duty of care to the parent once your child leaves the school premises.
PE days
On PE days children should come in PE kits as follows:-
• Year 3 Monday and Tuesday (On first day Monday 5th September Year 3 can wear full uniform and bring trainers)
• Year 4 Tuesday and Thursday
• Year 5 Wednesday and Friday
• Year 6 Monday and Thursday(On first day Monday 5th September Year 6 should wear PE kit)

Please remember
Please remember to bring a named water bottle, optional fruit snack for break time, packed lunch (if not signed up for a school dinner) and a coat if appropriate.
Stationery
The children will all be supplied with a full pencil case on their first day. Children in Years 4, 5 and 6 need to bring in a named 15cm ruler, rubber, pencils, glue stick & colouring pencils in a small plain pencil case. When a child has achieved their pen licence they can also bring in a named pen. Avoid bulky exciting pencil cases full of equipment, perfumed or toy shaped rubbers, noisy pencil sharpeners, felt pens or crayons etc. as they are a huge distraction during lesson time and there is limited desk space in the classroom. Bulky oversized pencil cases that do not fit in a standard tray will be sent home. Some Year 6 children run a stationery shop on Tuesday and Thursday lunchtimes through the Year 4 classroom window.
Welcome Meetings
Please remember that there are welcome meetings scheduled over the next few weeks which will give you the opportunity to meet your child's new class teacher.
• Year 3 welcome meeting on Wednesday 7th September 3.30-4.30pm
• Year 4 welcome meeting - Thursday 8th September 3.30-4.30pm
• Year 5 welcome meeting - Wednesday 14th September 3.30-4.30pm
• Year 6 welcome meeting – Thursday 15th September 3.30-4.30pm
If you are unable to attend any of these events we hope to stream them as well as publish hand-outs on our website.
Unfortunately there is no childcare facilities available, so please bring something for your child to do quietly or arrange alternative childcare.
Further information
For further meetings and all the latest news and information please look out for the new improved Weekly Bulletin newsletter, which is emailed every Friday.