Year Group Tea Parties Start Next Week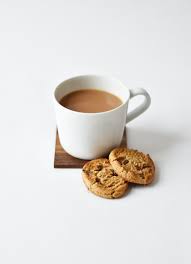 15 October 2021
We are very excited to have you all in to our year group tea parties starting next week. Grandparents and siblings are welcome too. Children will be helping serve the tea & cake, Mr Lee and Mrs Day will be giving a welcome talk, the children will be singing a song, you will be able to meet the teachers and look through some of your children's work. Please bring money for a cake and book stall run by the class reps. From 3.30pm onwards you will be able to look around the school. If you need to leave before the end that will not be a problem.
Tea Party Posters
Please do a lateral flow test before you arrive and we will ask all visitors to wear a face mask, unless sat in the hall, to help reduce the spread of Covid-19. Entry will be through the school office.
If you have pre-loved, age appropriate children's books that you can donate and /or you are able to bake or buy and baked goods for the PTA to sell and raise money for the PTA, please hand to your class teacher on the morning of the event. REMEMBER: We are a strictly NO NUTS school. Please include a list of ingredients. See the posters attached separately.
YEAR 3 & 4 TEA PARTIES NEXT WEEK
Year 3 and 4 tea parties are next week
Year 3 on Wednesday 20th October at 2.30pm
Year 4 on Thursday 21st October at 2.30pm
CHANGE TO YEAR 5 & 6 TEA PARTY DATES
Year 5 & 6 have switched dates for their tea parties.
Year 5 tea party will now be on 4th November.
Year 6 tea party will now be on 3rd November
CLASS REPRESENTATIVES
Thank you so much to all the parents who have kindly volunteered to be class representatives. Please contact them if you are able to help at any of the tea parties or other future PTA events. Names and contact details are as follows:-
Year 3: Rachel Vohra, 07956326323 and Sarah Chapman 07842653807
Year 4: Ria Barton-White 07801299963, Laura Grover 07979788165, &Tracey Salmon 07703572326
Year 5: Jenny Houghton 07766336216
Year 6: Karen Martin 07813093380 and Scelina Wilson 07515120848