Halloween Mufti day - Thursday 21st October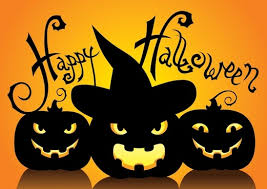 15 October 2021
In order to celebrate diversity and well-being, we are holding a Halloween Mufti day taking place on Thursday, 21 October.
Pupils can wear their favourite Halloween costume, their school uniforms with Halloween accessories or mufti for £2.00. Teachers choose the best dressed in each class and a photo of the winners will be tweeted.
Miss Dandy will be offering to children who would like them a temporary transfer Halloween tattoos at lunchtime, if you do not permit this then please contact Miss Dandy on ZDandy@wallacefields-jun.surrey.sch.uk
YEAR 4 DO NOT need to wear PE kit on Thursday 21st October.
Halloween Mufti day