VOLUNTEERING AND PAID ROLES AT WALLACE FIELDS JUNIOR SCHOOL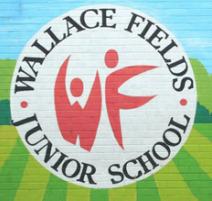 5 October 2021
We have a number of paid for a volunteer roles currently at Wallace Fields Junior School. Please contact the school office if you want to find out more.
Safeguarding Statement:

Wallace Fields Junior School is committed to safeguarding and promoting the welfare of children, young people and vulnerable adults and expects all staff and volunteers to share this commitment. We particularly welcome applications from under-represented groups including ethnicity, gender, transgender, age, disability, sexual orientation or religion.
LUNCHTIME SUPERVISOR ROLE
We are looking for a new lunchtime supervisor. The details are as follows:-
• Responsible for supervising lunch and play sessions over the school lunchtime period and engaging with our young community.
• Term-time hours
• Four to five days per week would be preferable but this is negotiable / flexible. 12.05 - 1.20pm
• Surrey Pay Grade 1-2 starting at £17,833 pa FTE (pro-rata to £2,076 for 4 days)
• The opportunity of working within a supportive, friendly environment in this well run and respected school.
If you are interested in applying please call the school office 0208 393 0350 for an informal chat.

PR /FUNDRAISING SCHOOL PART TIME POSITION
We are keen to recruit for a PR/Fundraising role within the school, which supports the school with Crowdfunding, community grant applications and PR development across the school.The role is 2 hours per week working hours are flexible. The applicant would need to have knowledge of how to apply for grants and be willing to communicate with the school on its brief. An ability to write persuasive applications independently would be desirable.

PARENT HELPERS IN CLASS
We are now looking to re-start our parent 'Helping Hands' to help in the classroom with reading, general help and class admin tasks. If you have a skill or you would like to help in class, we would love to hear from you. Please note that we have a policy of not placing parents in their child's class. Please email office1@wallacefields-jun.surrey.sch.uk so that we can gauge interest. All parent helpers will be required to take a lateral flow test, complete an application for a DBS and attend safeguarding and induction training.

GARDEN ECO VOLUNTEER NEEDED
Do you have green fingers? Our Eco garden needs you! Would you be able to help one lunchtime per week with some Year 6 helpers? Or one weekend day a month? Please contact Mrs Day Deputy@wallacefields-jun.surrey.sch.uk

LIBRARY HELPER – CAN YOU HELP?
Would you have an hour or 2 per week to help in our library . This would entail returning books to shelves and on the school library system. Mrs Bruen, our librarian, will provide training and you can choose your regular slot.

PARENT GOVERNOR POSITION
We have a vacancy for a parent governor and would really like to hear from any parents who would you like to get involved in the governance of our school. By becoming a governor, you can help understand how the school works and influence the direction that the school is taking. Being a governor is a valuable addition to your CV, and shows future employers that you have remained committed to your own development despite taking time out of the working world. For an interesting article about five good reasons to be a parent governor click here. The Governing Body meets twice a term and is made up of parents and people from the local community. They support the work of the school, and together with the headteacher are responsible for making sure that the school provides a high standard of education for pupils. If you see yourself making an active contribution to the school, why not contact the school office or email Mrs Day on deputy@wallacefields-jun.surrey.sch.uk for an informal chat about the role.
CREATE A "LITTLE FREE LIBRARY"?
Would any of you wonderful parents be willing and able to create a 'Little Free Library' or donate an old cupboard that we could adapt to create our own 'Little Free Library', that we could position at our front gates and possibly around our playground. This could then be a place where the children could be encouraged to donate books and borrow books for free to each other. We will be supplying old library books that we are replacing when we carry out the redesign of our school library. These were little areas that were popping up throughout the lock down, when shops were shut and we would love to be able to take that idea and use it to encourage the sharing of the great books that the children are reading! Here are some photos to show you the kind of 'Little Free Library' areas that we are talking about. A 30-Second Introduction to Little Free Library. Click here for a video on creating a little free library.