Joe Findlay given Chief Constable Commendation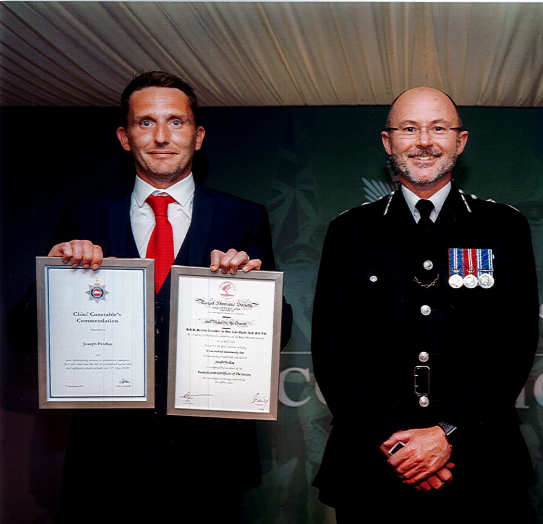 1 October 2021
All teaching and school office staff at Wallace Fields Junior School are first aid trained and we have a defibrillator in the school office first aid room. Joe Findlay, our Premises Manager, put his first aid training into practice in May 2020 and helped saved a man's life by administering CPR in a car park.
"James, Matthew and Joe's swift, decisive and selfless actions are the reason the man is alive today."
Joe was given a Chief Constable's Commendation and the achievement was also recognised by the Royal Humane Society, the form of a Resuscitation Certificate."
The whole school are so proud of him.