Latest Covid-19 update - 16th October 2020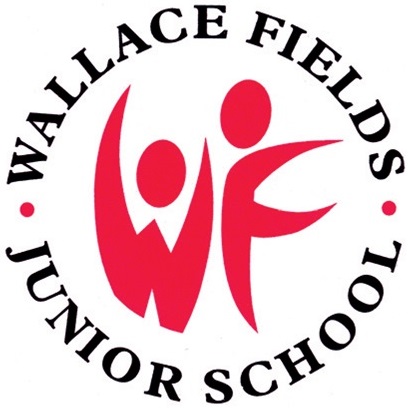 LATEST COVID-19 UPDATE AS OF 16th OCTOBER 2020
Although Elmbridge has been put into tier 2 of lockdown for covid infection, Epsom remains at medium. The advice on the local restriction for Epsom and Ewell can be found here:
https://www.gov.uk/guidance/local-covid-alert-level-medium?utm_source=13%20October%202020%20C19&utm_medium=Daily%20Email%20C19&utm_campaign=DfE%20C19
In light of the new restrictions introduced by the government on Monday, please ensure you socially distance from other parents and their children. We continue to adapt and improve our routines in school to ensure that hygiene and risk reducing practices continue across the school. Thank you for all your efforts in helping support your children at school, adhering to the guidelines and keeping school as normal as possible under the conditions we have.
HOW IS THE SCHOOL COPING AT THE MOMENT REGARDING COVID?
We are lucky so far in that the vigilance of the parents has meant that sick children have stayed off and symptomatic children have not come into school. All the tests that have been taken since the lockdown have been negative. We have had extremely high attendance to school this week (99%) and another negative test result from a family this week. The staff are working hard and the systems in place are industrious and require lots of extra staffing but they are working in maintaining the bubbles / year group separation. We have been grateful for parent's support and for keeping communication to emergency or essential contact only. Parents are adhering to the arrival times and pick up times very well which has been a great help.
WHAT HAPPENS IF MY CHILD SHOWS COVID SYMPTOMS AND I NEED TO GET A TEST?
If your child gets covid symptoms they must not come to school and you must seek a test as soon as possible. Inform the class teacher and they will provide a 'Get Going Pack'. This is a pack of tasks that covers three days whilst you are waiting for the test result. Once the result is returned and if it is negative, your child should stop completing the pack of work and return to school as soon as possible. The Get Going Pack is not for children who are off sick as they are too ill to be working and this provision is for those in isolation awaiting a test result.
If your test result is positive, you must inform the school immediately and remain at home in isolation (following the advice given on the email sent to you by the test centre).
WHAT HAPPENS IF A CHILD/PARENT HAS A POSITIVE RESULT?
If a child who has been in school reports a positive result to the school or a number of positive results come in, then Public Health England (PHE) are contacted directly and immediately by the school. PHE then assess the level of risk, spread and what level of lockdown is required. In some secondary schools PHE have sometimes only sent small numbers of pupils and their friends home, however with primary schools locally they have more commonly tended to close the whole year group/bubble.
WHAT HAPPENS IF PUBLIC HEALTH ENGLAND (PHE) CLOSE THE YEAR GROUP DOWN?
The children in that year group will require immediate collection from school and the school day will effectively stop for that year group. The children remaining, due to parents and carers unable to collect will be held in school until collection is possible. Any children in Club Vale will not be permitted to go to that provision.
If PHE order the closure of an entire year group then that year will switch to remote learning and the teachers will set work, respond and communicate online via Google Classrooms.
WHAT HAPPENS IF THE ENTIRE SCHOOL IS CLOSED BY PHE?
If the entire school is shut by PHE then the same applies. The children must be collected as soon as possible and isolate. The PHE will give the school standard procedural information that we will send out on their behalf. This will detail the advice and instructions for families to follow. Children have been prepared by their teachers for logging into their Google Classroom that will make remote learning possible. A full online curriculum will be made available. The children have produced some instructional videos to help log on and use our various platforms and also help parents and their children. Passwords and log in details are in their Reading Records (Year 3 and Year 4) or their homework diaries (Year 5 and Year 6). For more information go to https://www.wallacefields-jun.surrey.sch.uk/learning/home-based-learning